HSBC Heritage Walls – Birmingham
Thu 28 Feb 2019
Company News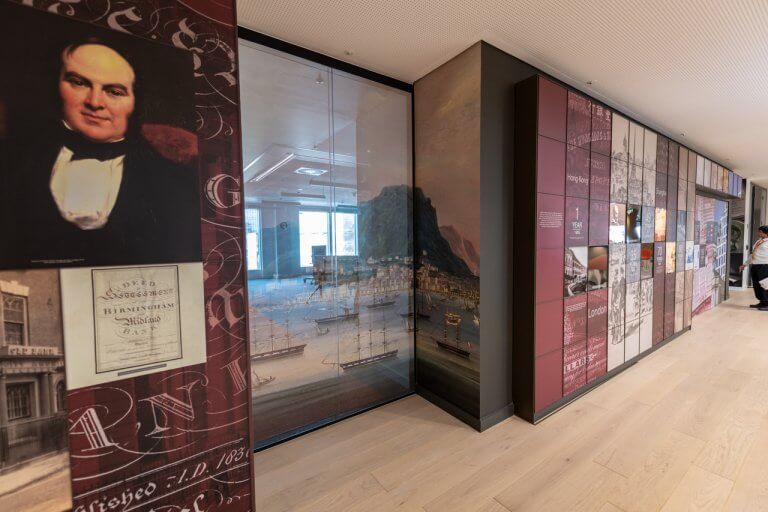 Continuing the roll out of our heritage work globally for HSBC, we have recently completed a new archive-inspired wall for the main HQ for HSBC in Birmingham, UK.
Here, we tell the story of the bank's British roots from the acquisition of numerous country banks through to the Midland Bank merger and its latest exciting chapter based in Birmingham. The mixed media display sits centrally on the University floor and forms a backdrop for the entire space and the Innovation Lab.
HSBC's new headquarters in Birmingham spans 10 floors and contains the bank's first ever digital-only branch. More than 2,000 employees can benefit from a gymnasium, dance studio and training centre dubbed the 'university'.