30 years of exhibitionism #3 – Goldfish Treasures Ocean Park
Tue 29 Aug 2023
Opinion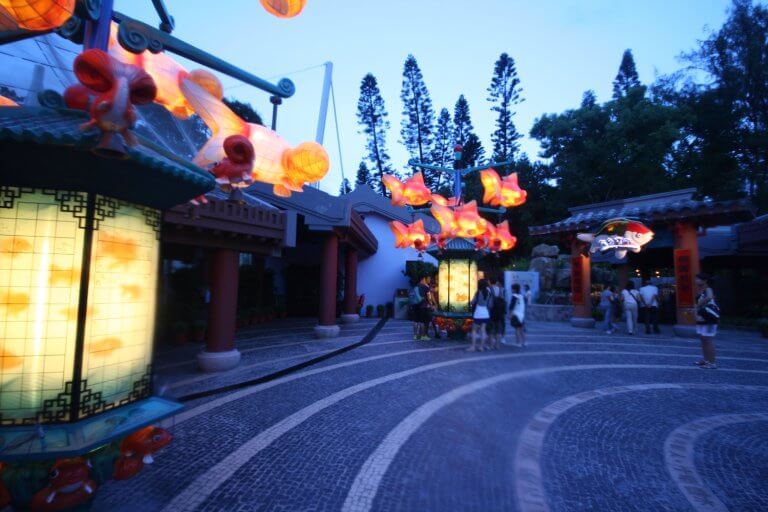 I have been an Interpretive Planner for museums around the world for over 30 years. When I started in 1992, the term was rarely used. Family and friends still ask: "What is it exactly that you do?" So I thought I would look back over my 30 years in museums, zoos, aquaria and heritage sites to pick out some of the favourite exhibits that I have worked on as a way of explaining the process of interpretive planning and what it is. Here we look at the Goldfish Treasures Ocean Park in Hong Kong.
In 2008, Ocean Park came to us with a problem: as part of the Amazing Asian Animals themed zoological attraction they wanted to have an exhibit area on goldfish. Home to over hundreds of rare Asian animals, the 25,000m² Amazing Asian Animals was the world's first and only integrated indoor and outdoor multi-Asian-species exhibit. However, their architect had been unable to come up with a suitable solution for the goldfish pavilion.
That's where they needed us as narrative designers. We came up with the concept of basing the experience around a Chinese treasure box that visitors could walk through to observe and learn about the real jewels – Ocean Park's live goldfish collection.
Our narrative divided the experience into three parts – Wild, Treasured and Celebrated. This allowed us to create exhibits around the origins of goldfish as a mutation of wild carp, around the idea of them as treasured objects and finally as objects of cultural importance and festivity.
Branded as Goldfish Treasures the experience has stood the test of time – 14 years and counting! Here you can view hundreds of sparkling goldfish here, including the ancestors of these beloved domestic fish, and learn about the importance of the goldfish to the Chinese culture through educational artefacts. Most of all, listen to the messages of the goldfish for peace and continued prosperity and how humans and wildlife can co-exist harmoniously together on earth.
Exhibit design by Hypsos / MET Studio Design Ltd