An object a day #1: Nelson's Trafalgar coat
Thu 09 Apr 2020
Opinion
Every day for 30 days we will be featuring a museum object that has inspired or intrigued us, in the hope that "an object a day keeps the doctor away." We love creating exciting, meaningful storytelling through engaging experiences, but still firmly believe that it is hard to beat the thrill of being in the presence of authentic artefacts. Today's object is: Nelson's Trafalgar coat.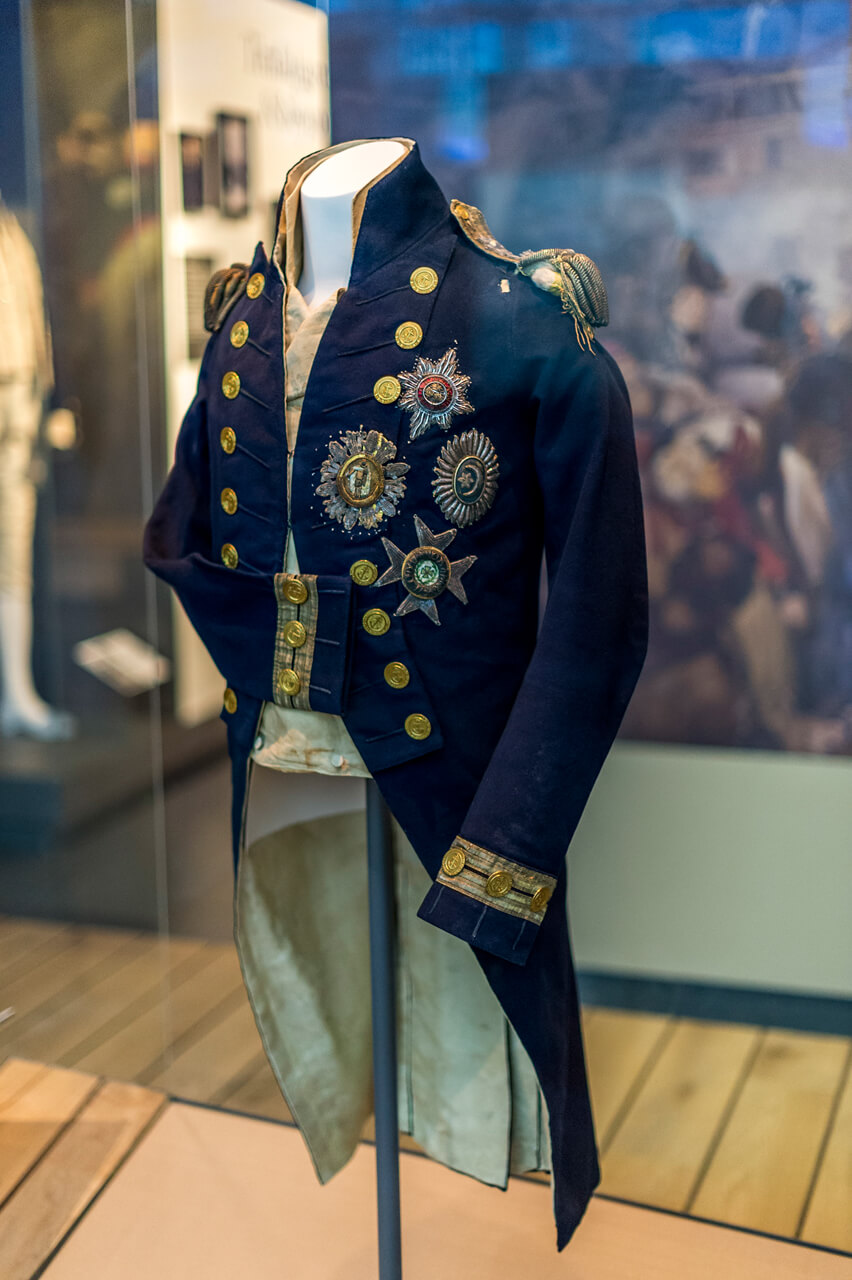 As a family we used to spend many a weekend at the NMM in Greenwich, South East London. I remember listening wide-eyed as our dad pointed out the bullet hole that ended Admiral Lord Viscount Horatio Nelson's life at the decisive Battle of Trafalgar in 1805. The bitter sweet irony of death at the moment of victory is not lost on children. In my memory, I could see the hero of Trafalgar's blood around the hole.
Since then, I have had the pleasure of taking my own boys to marvel at this national treasure. And, of course, there is no blood but the impact of the object still worked its macabre magic. You can see trace the downward trajectory of the musket ball widely believed to have been shot by a marksmen high in the rigging of the French ship Redoutable, but which modern research believes may have been a stray.
It is a beautiful vice-admiral's undress coat, made from blue wool cloth with a stand-up collar, button-back lapels, gold trim and four orders of chivalry sewn on the front. Nelson had lost his right arm in a battle in 1797 and there is a small loop on the right sleeve of the coat to secure it to a lapel button.
Royal Museums Greenwich is currently closed to visitors. For further information, or if you have queries about an existing booking, please click here