An object a day #12: The Painted Hall
Mon 20 Apr 2020
Opinion
Every day for 30 days we will be featuring a museum object that has inspired or intrigued us, in the hope that "an object a day keeps the doctor away." We love creating exciting, meaningful storytelling through engaging experiences, but still firmly believe that it is hard to beat the thrill of being in the presence of authentic artefacts. Today's object is: The Painted Hall at the Old Royal Naval College, Greenwich.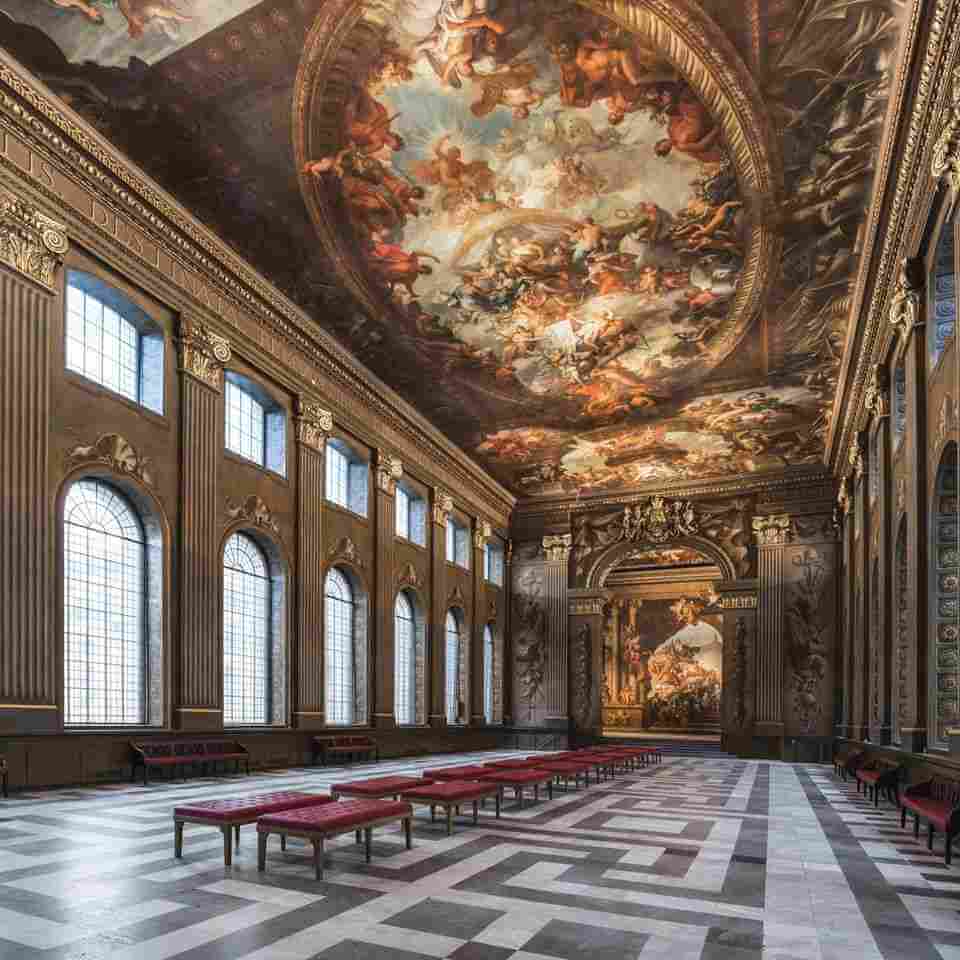 Britain has its very own version of the Sistine Chapel at the Old Royal Naval College in Greenwich, South London. The Painted Hall was a single commission that took nearly two decades to complete, conceived, overseen and executed by British artist Sir James Thornhill.
The painting covers 40,000 square feet of what was previously called the Royal Hospital's Main Hall, which was originally intended as a grand dining room for the naval pensioners. It soon became a ceremonial space open to paying visitors and reserved for special functions, including the lying-in-state of Lord Nelson.
The theme of the painting is a paean to the United Kingdom's rise to become a dominant power in Europe. A cast of over 200 characters includes a mix of allegorical, mythological, historical and contemporary figures. The paintings celebrate Britain's political stability, commercial prosperity and naval power. It also shows the Protestant accessions to the throne of King William III and Queen Mary II in 1688 and George I in 1714.
An £8.5m restoration project to clean, conserve and interpret Sir James Thornhill's magnificent 17th Century paintings was completed in 2019. During this time, visitors were allowed to get up close to the painted on scaffolded platform and I took this once-in-a-lifetime opportunity.
The project has won a number of awards, including a prestigious Museums & Heritage Award for Restoration/Conservation project of the Year and two RIBA awards.
The Old Royal Naval College is currently closed but there is a wonderfully information Virtual Tour of The Painted Hall online.