An object a day #13: Apollo 11 command module
Tue 21 Apr 2020
Opinion
Every day for 30 days we will be featuring a museum object that has inspired or intrigued us, in the hope that "an object a day keeps the doctor away." We love creating exciting, meaningful storytelling through engaging experiences, but still firmly believe that it is hard to beat the thrill of being in the presence of authentic artefacts. Today's object is: the Apollo 11 command module.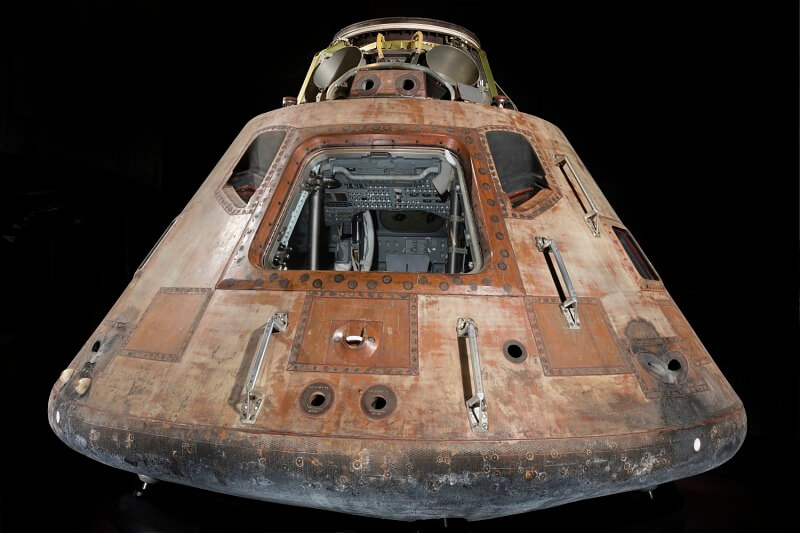 This is like a secular holy relic for the progress of humankind. There can be few objects in museums that embody the values of scientific achievement, our natural curiosity, drive to discover and physical courage.
The Apollo 11 Command Module, "Columbia," was the living quarters for the three-person crew during most of the first manned lunar landing mission in July 1969. It carried astronauts Neil Armstrong, Edwin "Buzz" Aldrin and Michael Collins to the Moon and back on the first lunar landing mission in July, 1969. It is the only portion of the spacecraft to return to Earth.
When you get up the close, the most striking thing about it is how small it is. Then, when you peer inside you realize how cramped it must have been. This being before the digital age, every surface within the interior is covered in a myriad of switches and dials. Personally, it does not look like something I would put my faith in conducting space travel in; which of course makes it all the more remarkable knowing what these men achieved in it.
It was transferred to the Smithsonian in 1971 following a NASA-sponsored tour of American cities. The National Air and Space Museum is currently closed. There are 3D models of both the interior and the exterior.