An object a day #22: The red shoe
Mon 04 May 2020
Opinion
Every day for 30 days we will be featuring a museum object that has inspired or intrigued us, in the hope that "an object a day keeps the doctor away." We love creating exciting, meaningful storytelling through engaging experiences, but still firmly believe that it is hard to beat the thrill of being in the presence of authentic artefacts. Today's object is: the red shoe.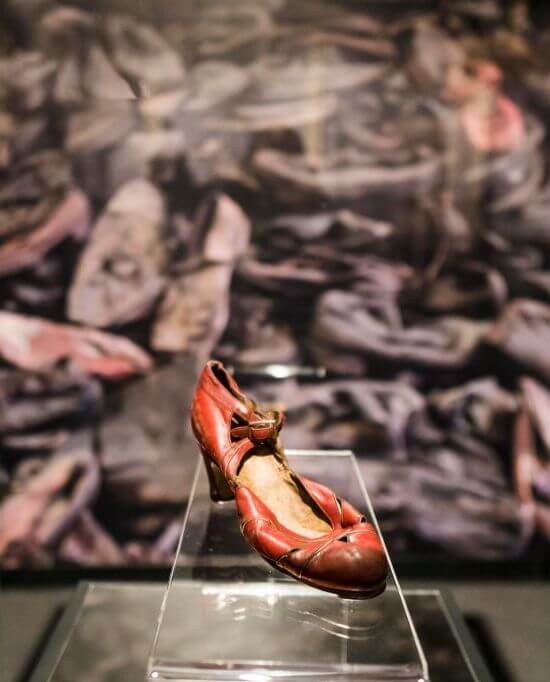 It looks like something a fashionable young woman stepping out into the world would wear. You can imagine her hopes and dreams, and the gossip she might share with her friends on a night out. But it's here. Which only means one thing.
The United States Holocaust Memorial Museum's collections contain more than 12,750 artifacts, 49 million pages of archival documents, 85,000 historical photographs, a list of over 200,000 registered survivors and their families, 1,000 hours of archival footage, 93,000 library items, and 9,000 oral history testimonies. The 4,000 shoes on display are on loan from the State Museum of Majdanek in Lublin, Poland.
But it is those moments where you see the individual behind the numbers that stick in the memory; just like the little girl in the red coat in Spielberg's Schindler's List. No less poignant are a pair of red babies's shoes. Yes, those are there too.
Having previously included children's drawings from the Terezín Ghetto in my Objects A Day, I hesitated to include another holocaust-related artifact. But can you tell this story too often? I think not.
The United States Holocaust Memorial Museum is currently closed. Check website for details.