An object a day #25: Cosimo III's hippo
Fri 08 May 2020
Opinion
Every day for 30 days we will be featuring a museum object that has inspired or intrigued us, in the hope that "an object a day keeps the doctor away." We love creating exciting, meaningful storytelling through engaging experiences, but still firmly believe that it is hard to beat the thrill of being in the presence of authentic artefacts. Today's object is: Cosimo III's hippo.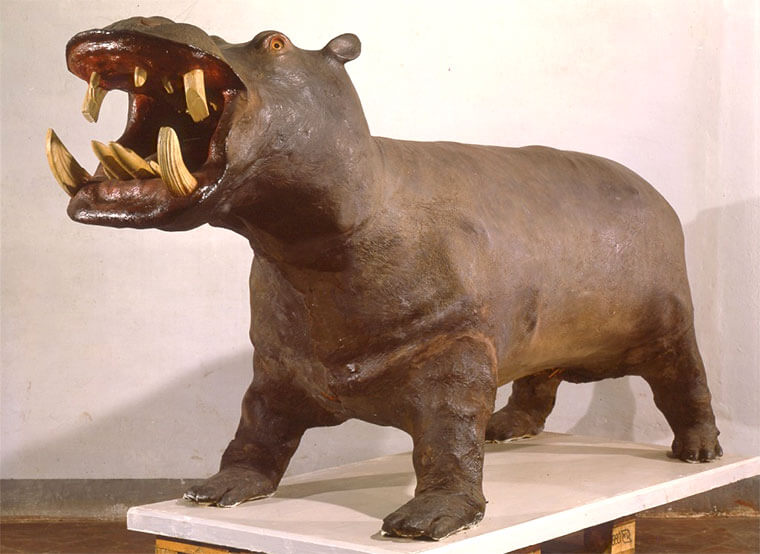 Sometimes an object is so bad it's good.
Florence University's natural history museum, La Specola, is a collection of charmingly old-fashioned botanical and zoological specimens. Some artifacts are not just about the object itself but also tell us something about the history of exhibition display.
A case in point is Cosimo III's hippo. Some time in the 17th century, a hippo once roamed the Boboli Gardens (originally designed for the Medici it is now a historical park in Florence that opened to the public in 1766). Apparently, it was the pet of Cosimo III, a member of the Medici who liked exotic animals. After its death, the hippo was inexpertly stuffed, and later displayed in La Specola, where it can still be seen today.
There are also old wooden showcases of stuffed specimens that show how beautiful simple, traditional display techniques can be (enhanced by modern lighting, of course). There is also a gruesomely detailed series of anatomical models which were used between 1775 and 1791 as teaching aids for trainee doctors. 
Check the Museum of Natural History of the University of Florence website for visitation details.