An object a day #8: Foucault's pendulum
Thu 16 Apr 2020
Opinion
Every day for 30 days we will be featuring a museum object that has inspired or intrigued us, in the hope that "an object a day keeps the doctor away." We love creating exciting, meaningful storytelling through engaging experiences, but still firmly believe that it is hard to beat the thrill of being in the presence of authentic artefacts. Today's object is: Foucault's pendulum at the Panthéon, Paris.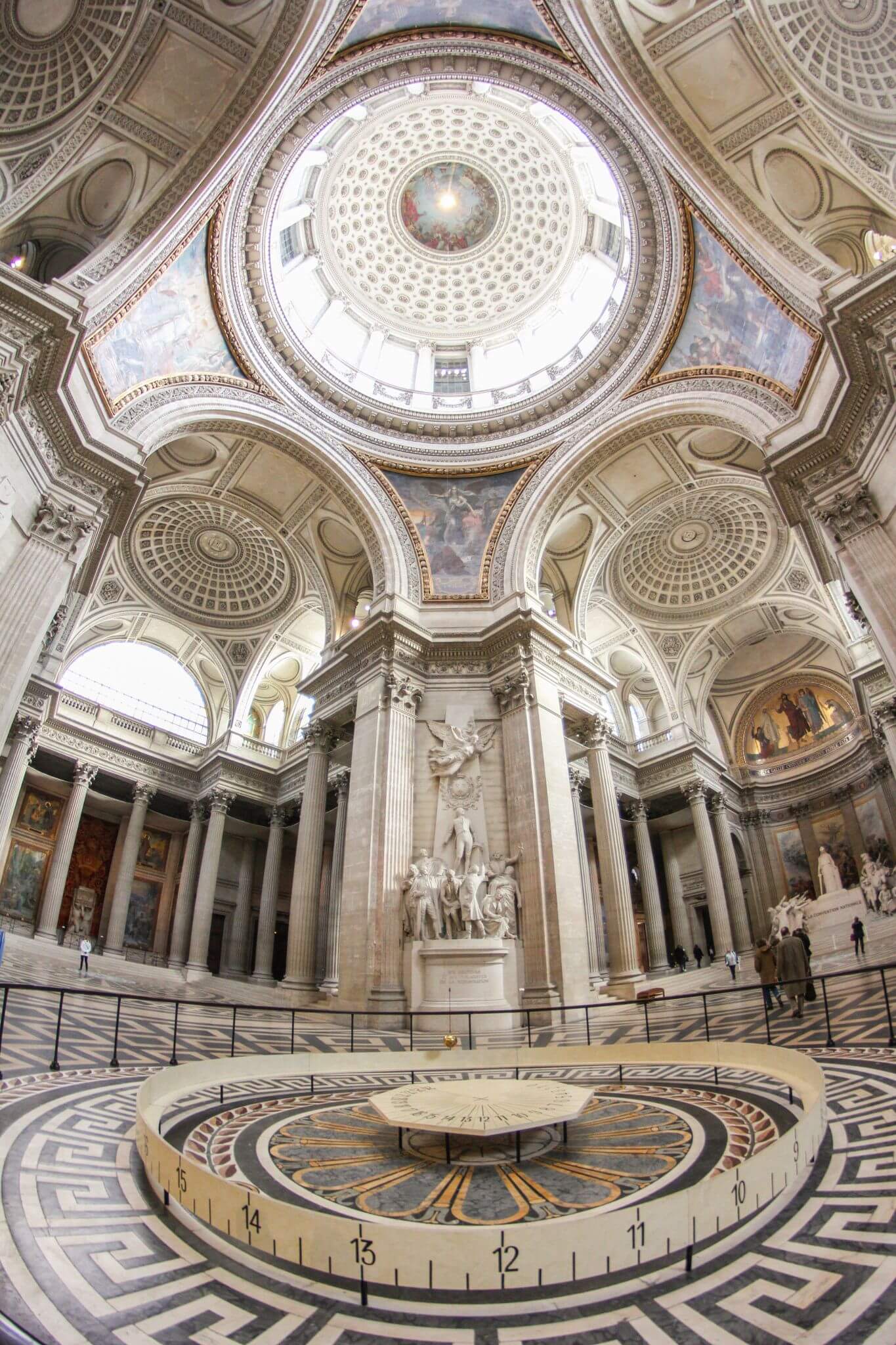 Foucault's pendulum in the Panthéon in Paris is both a science exhibit and a replica artifact. He made his most famous pendulum in 1851 when he suspended a 28-kilogram (62 lb) brass-coated lead bob from a 67-metre long (220 ft) wire from the dome. It simply and fascinatingly demonstrates the fact of the Earth's rotation and has become a popular science exhibit in museums around the world.
During museum reconstruction in the 1990s, the original pendulum was temporarily displayed at the Panthéon (1995), but was later returned to the Musée des Arts et Métiers before it reopened in 2000. On April 6, 2010, the cable suspending the bob in the Musée des Arts et Métiers snapped, causing irreparable damage to the pendulum bob and to the marble flooring of the museum. The original, now damaged, pendulum bob is displayed in a separate case adjacent to the current pendulum display. An exact copy of the original pendulum has been operating under the dome of the Panthéon since 1995.
The Panthéon is known as the temple of the French nation. Since 1885, the year of Victor Hugo's death and burial in the Pantheon, it has been the last resting place for great writers, scientists, generals, churchmen and politicians. Its crypt houses the tombs of more than 70 notable figures including Voltaire, Jean-Jacques Rousseau, Emile Zola, Alexandre Dumas, Pierre and Marie Curie and, from 1 July 2018, Simone Veil.
Check with the Paris Tourism Board for visitation arrangements.