HSBC banknotes: a noteworthy exhibition
Mon 28 Jan 2019
Company News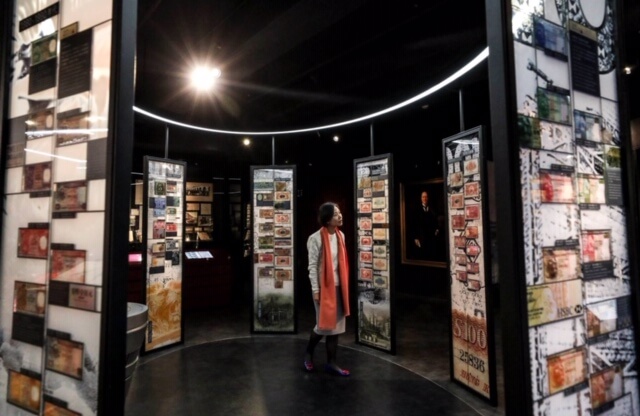 We're proud to announce the opening of our latest exhibition for HSBC on currency issued by the bank in association with Sugar HK Ltd. This HSBC banknotes exhibition opened in January 2019 as a temporary exhibition in the HSBC Archives Gallery.
This project was given a whole back of coverage in the South China Morning Post last week. The exhibition features beautifully displayed bank notes from the 19th century to the present day including a HK$500 note from 1877.
HSBC's Archives are one of the most important business collections in the world. They reflect the colourful and eventful history of HSBC – the core of annual reports, minute books and accounting ledgers is supplemented by a huge variety of material which records how staff lived and worked, and the business environments in which customers operated. The archives include letters, photographs, cartoons, films, advertising, banknotes, architectural drawings and interviews with staff – all of which can shed light on the social, economic and political history of those communities and countries where HSBC has done business.
The archives of HSBC are open to the public, by appointment, and are used by researchers for a huge variety of reasons including family history; business, economic and social history; architectural research; and background research for radio and television programmes.
The Archives Gallery uses beautifully crafted display cases, as well as intuitive interactive technology, to tell the story of HSBC's rich and eventful heritage in Hong Kong and the Asia-Pacific region through rare objects.
From knife coins thousands of years old to Japanese prisoner of war diaries to a global virtual archive, the Gallery takes visitors on a journey to learn about the bank's invaluable contributions to Hong Kong and makes them feel connected to the people who played their parts.