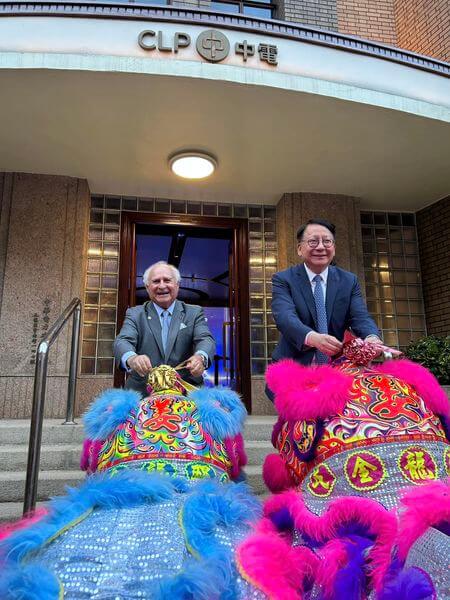 Great to be at the opening of CLP Pulse last night unveiled by Sir Michael Kadoorie and Chief Secretary of Hong Kong Chan Kwok-ki.
It was all I envisioned it to be when I did the Interpretive Plan back in 2019. Well done to Fred at Sugar Design and his team for their amazing work over the past 3.5 years!
Built in 1940, the historic clock tower hailed as a landmark in the Kowloon district served as CLP's headquarters for more than seven decades. Listed a Grade 1 historic building in 2018, it is taking on a new mission to promote heritage, culture and green education for the benefit of the Hong Kong community. 
Speaking at the ceremony, CLP Holdings Chairman the Honourable Sir Michael Kadoorie said, "Historical events have shaped our society in the way it is today. It was my father's simple view to provide electricity to anybody who wished to have it that drove our electricity interests and fostered CLP's inseparable ties with Hong Kong of more than 120 years. Today, I dedicate to the Hong Kong community the CLP Pulse, a museum carrying the motto "Treasure the Past. Seize the Future" and offering people a multi-faceted glimpse into the past. I hope people can enjoy and learn our history, culture and origins here." 
The Chief Secretary for Administration of the Hong Kong Special Administrative Region Government, Mr Chan Kwok-ki, said, "CLP Clock Tower is our city's landmark with great historic, social and architectural values. I would like to thank CLP for their commitment to revitalising this iconic building into CLP Pulse. This project echoes the Government's mission to protect, conserve and revitalise historical and heritage sites and buildings through sustainable means. I have every confidence that CLP Pulse will become a popular cultural destination, where citizens and tourists alike can enjoy a good mix of heritage and leisure elements." 
Covering an area of over 870 square metres, CLP Pulse has three themed exhibitions on its ground floor and first floor: 'ElectriCity' details the development of Hong Kong's electricity supply, 'Our Home ∙ Our History' tells the story of the Kadoorie family, and 'Traces of Human Touch' curated by the Intangible Cultural Heritage Office showcases a number of local intangible cultural heritage items. CLP Pulse also features a host of multimedia features and experiential features for visitors to enjoy.