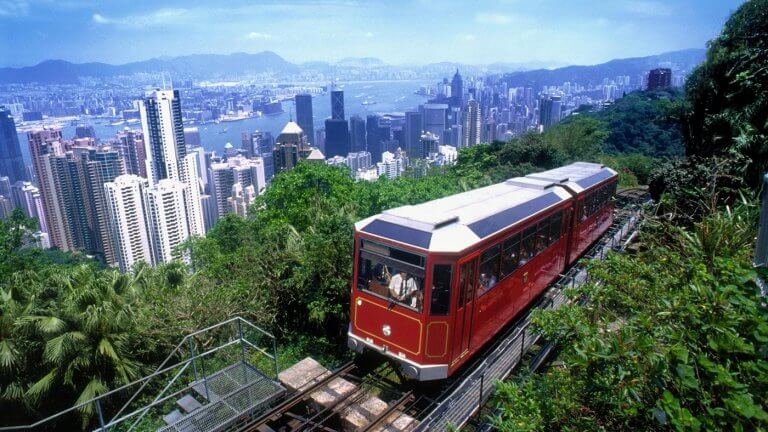 We are proud to have completed the Interpretive Plan for the new Peak Tram queuing experience in association with designers Sarner for The Hong Kong and Shanghai Hotels Limited.
The Peak is Hong Kong's most popular tourist attraction with stunning views and great shopping and dining. Getting to the Peak by the Peak Tram is on the must-do tourist list. One of the world's oldest and most famous funicular railways, the tram rises to 396 metres (about 1,300 feet) above sea level. It is so steep that the buildings you pass look like they are leaning a gradient of between 4 to 27 degrees!
The cost of the HK$684 million upgrade project is being privately funded by HSH. According to the plan, the upgrades, to be introduced by the end of the year and completed in 2021, would see tram capacity increased by more than 75 per cent, from 120 passengers per trip to 210 passengers with longer carriages and replaced tracks. It will also allow more visitors to queue in a comfortable air-conditioned environment with an enhanced audiovisual-driven experience, making the waiting process more enjoyable and further enhancing the Peak Tram's reputation as a landmark tourism destination.
Martyn Sawyer, properties director of Hongkong and Shanghai Hotels (HSH), which owns the tram company, pledged that the revamp would greatly improve ride efficiency and queue conditions for passengers.
Winkle-picker has worked closely with HSH to delve into its archives both at the Hong Kong Heritage Project and the Peak Tram stores themselves, as well as interviewing former staff.