Singapore joins HSBC History Wall roll out
Mon 02 Mar 2020
Company News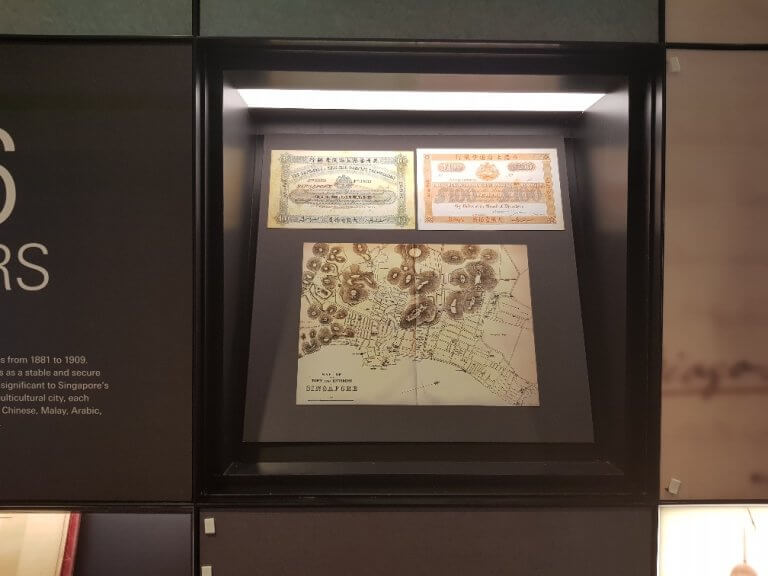 A new HSBC History Wall has been installed in Singapore. This tells the tailor-made story HSBC's development in the city-state within the wide context of HSBC as a whole usually richly layered graphics and objects. It joins other History Walls in Dubai, Istanbul, Tokyo, Paris and Birmingham.
In March 1865, HSBC opened its doors for business in Hong Kong, helping to finance trade between Europe and Asia. A local bank in Hong Kong subsequently grew into a global financial institution. Leveraging the heritage of the global company with local historical references, we designed a series of History Walls incorporating graphics, objects and audiovisual in offices from Dubai to Istanbul.
HSBC opened its first office in Singapore in 1877. By this time, the port of Singapore was the largest trading hub between Calcutta and Hong Kong. Prior to opening an HSBC office, the bank had conducted business in Singapore from 1865 through an agency. Shortly after it opened, HSBC Singapore became one of the first members of the local chamber of commerce.
The HSBC History Wall project emerged from our work on the HSBC Archives Gallery in Hong Kong in association with Sugar HK Ltd. HSBC's Archives are one of the most important business collections in the world. The Archives Gallery uses beautifully crafted display cases, as well as intuitive interactive technology, to tell the story of HSBC's rich and eventful heritage in Hong Kong and the Asia-Pacific region through rare objects.
From knife coins thousands of years old to Japanese prisoner of war diaries to a global virtual archive, the Gallery takes visitors on a journey to learn about the bank's invaluable contributions to Hong Kong and makes them feel connected to the people who played their parts.
With more HSBC History Walls to come, Winkle-picker is proud to continue providing world-class museum design services to this storied global playing in banking.