An object a day #24: Model of Pompeii in 1820
Thu 07 May 2020
Opinion
Every day for 30 days we will be featuring a museum object that has inspired or intrigued us, in the hope that "an object a day keeps the doctor away." We love creating exciting, meaningful storytelling through engaging experiences, but still firmly believe that it is hard to beat the thrill of being in the presence of authentic artefacts. Today's object is: model of Pompeii in 1820.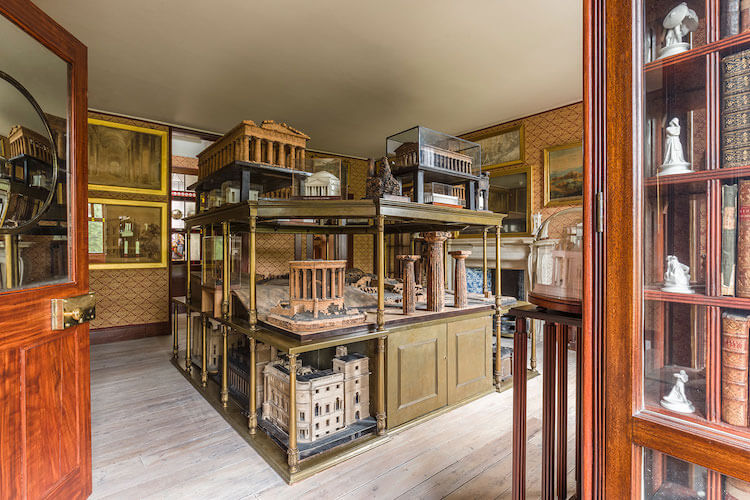 Everybody loves a model. And they don't come much more intriguing than this model of Pompeii in 1820 at The Soane Museum.
Sir John Soane visited Pompeii in 1778 on his Grand Tour of Italy. It so fascinated him that in 1826 he bought this model of Pompeii at Christie's auction house. It depicts the city after its partial excavation in 1820, and includes the two theatres and the Temple of Isis. Soane commissioned this two-tier stand to hold this model, as well as the other models of famous ancient sites in his collection. It is a display solution typical of the eccentric to be found in this eclectic museum.
The Soane Museum is the former house of British architect Sir John Soane (1753-1837) who was mostly famously responsible for the design of the Bank of England. Soane was a prolific collector of paintings, sculpture, architectural fragments and models, books, drawings and furniture. With a collection containing thousands of objects ranging from Ancient Egyptian antiquities and Roman sculpture to models of contemporary buildings, his house had become a Museum by the time of his death.
It is safe to say that a visit to The Soane Museum is unlike any other. But it is a particular treat for any budding Goths or Steampunks out there when they open it up for candlelit visits in the evening.
Sir John Soane's Museum is currently closed but has some characteristically atmospheric virtual experiences on line.