Managing Director Chris White will be speaking at the Museum Exhibition Design – Histories and Futures conference on 4th September.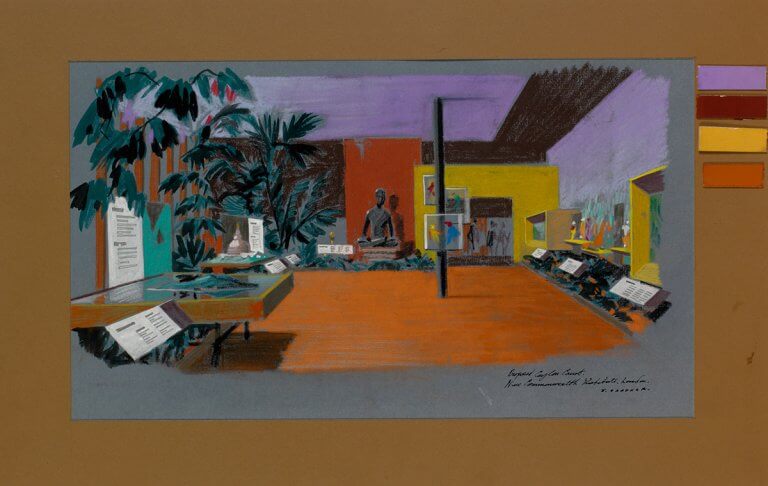 This virtual conference opens today on 1st September. Its aim is to consider the history and future of exhibition design in museums. While museum studies is underpinned by seminal texts attending to the poetics and politics of museum display, the agents and collaborative process of past display practices have often remained hidden 'behind the scenes' of the museum. Together, the papers, discussion boards and resources presented through this conference work to change this: they reframe understandings of museums and their genealogy, as well as challenge contemporary museums and exhibition makers as they plan for the future.
Hosted by the Centre for Design History at the University of Brighton, UK, Museum Exhibition Design: Histories and Futures is a nearly carbon-neutral conference (NCNC). It includes the typical elements of an academic conference – keynote addresses, panels, Q&As, abstracts, a noticeboard, publications rack and contacts list – but there are no air flights, train journeys, hotel bookings, or conference packs. And no registration fee: registration at Museum Exhibition Design is free, and open to all.
Chris' contribution will come under Panel 10: Interviews with Exhibition Makers when he interviews Alex McCuaig and traces his interest in design back to his mentor James Gardner. Alex was a protégé of James Gardner (1907-95), whose archive is held by the University of Brighton Design Archives. In 2016, at the FX International Design Awards, Alex was presented with the 'Outstanding Lifetime Contribution to Design' award for the impact of the educational, cultural and immersive experiences he has created over this period.
Using a qualitative approach to examine illustrative case studies from MET Studio's portfolio of projects over four decades, the aim is to present a critical account of the evolution of museum and exhibition design from the early 1980s to the present day. This will touch upon a number of themes of the conference including: the changing responsibilities for delivering exhibition design in museums; the professionalisation of exhibition design in museums; changing technologies in exhibition design; the material culture of museum exhibition design; and the nature of interactions between the commercial and public sectors.
The design processes, interpretive approaches, exhibition materiality and financial conditions that have influenced outcomes in selected case studies will be contextualised with reference to prevailing theories in design, museology, education and popular culture. The conversation will  trace historical influences and pressures on commercial museum and exhibition design within both the public and private spheres in a variety of different global markets and cultures; identify any elements of continuity that may be instructive; and tentatively highlight any emerging trends that may be of importance going forward.