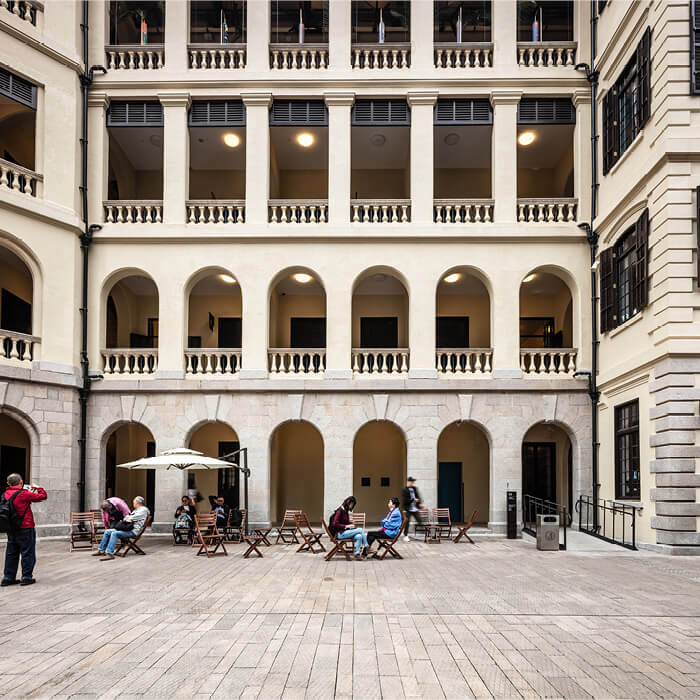 RIBA's global architecture awards champion buildings that change the world. This year 16 exceptional projects have been awarded RIBA International Awards for Excellence 2021. These projects from 11 countries, range from large urban masterplans and infrastructure schemes, cultural centres, hospitals and memorials to private residencies.
As RIBA President Alan Jones says, "Our global awards show how well-considered, well-delivered and well-performing architecture has the immense potential to improve lives and communities. We are very pleased to be able to celebrate some of the most innovative, ingenious and impactful architecture in the world – designed by some of the most talented architects of our time."
The RIBA testimony for Tai Kwun reads: "Every place has a specific spirit that metamorphosises over time. At different times of its life, architects endeavour to tap into this spirit, build on it, and draw from it.
The Tai Kwun masterplan site, Hollywood Road, has long had an artistic spirit, linked to the antique markets further along in Shuen Wan, Staunton Street's temples and historic houses, and budding independent galleries nearby.
Hong Kong's harbour front, the central commercial area called 'Central' rises steeply up the hill, transitioning to cultural, recreational, and residential amenities. Above that are 'Mid-levels' and the 'Peak', mostly residential towers on the steep green hillside.
If you lived in Hong Kong for a period of time, you'd know the back alleyways, short-cuts, link bridges in between the roads, frenetic traffic, and air-conditioned main buildings. Add to this the dramatic topography, which requires zipping up and down the hill, in mini buses, taxis, trams, rarely on foot unless on the Central Mid-Levels Escalator. As a buzzing metropolis it benefits from not only flow but also places of stillness.
The Tai Kwun masterplan has unlocked connections amidst a maze of levels and existing buildings, by opening up the buildings that were the police headquarters and prison, preserving the historic square as stipulated by heritage and inserting two new museum buildings with well-connected external spaces. The larger-scale outdoor areas work as art and exhibition spaces, as well as morning Tai Chi spaces.
Facing up to the horrors of history is not an easy task. It is however an absolutely essential task, so that we can be mindful of humanity's capacity for misjudgements and for hope. Perhaps art and architecture are the most apt and transformative tools for understanding history and creating a hopeful, shared future alongside our younger generation."
We are pleased to have spent 9 years working on the interpretive spaces creating opportunities for the public to understand the history of the former Central Police Station, both within museum spaces and on trails around the site.