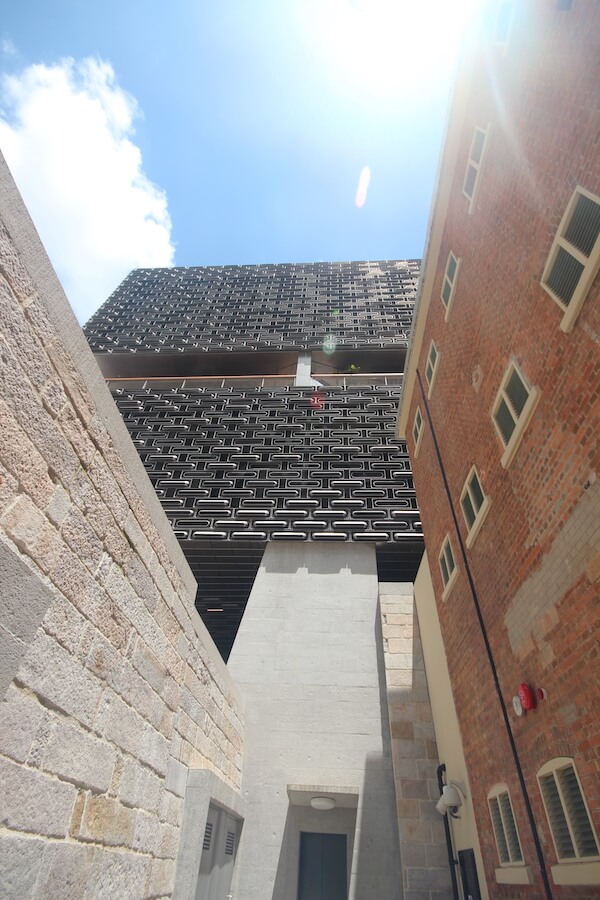 As part of PRC Magazine's 100th issue celebrations, it asked its readers to vote for Asia's most iconic buildings completed between 2000 and 2020. From an initial list of 100 projects, 25 were shortlisted for voting and the results of 4,500 votes were published in the 100th issue. Top spot was claimed by Singapore's Jewel Changi airport, with Zaha Hadid's Heydar Aliyev in Azerbaijan in second place and Dubai's Burj Khalifa third. However, the Taikwun Heritage and Arts Centre beat the likes of Singapore's Marina Bay Sands Hotel and Beijing's Bird's Nest Stadium to claim 6th place in Asia's top 10 most iconic buildings.
According to Amarindra Rana, Design Director, Architecture and Interiors, Atkins: "In typical Herzog & De Meuron style, this building creates a great dialogue between the old and the new, involving the users to interpret and engage with it. The contrast between the exposed rough concrete/ brick finishes and the beautifully curated glittering metal façade emphasizes the new additions, yet respecting the importance of city's heritage. Simple and tectonic nature of the strong cantilever form deals very well with the scale of neighbouring buildings, respecting the context and the human scale. Level differences across the site's varies entries is very well addressed, connecting it seamlessly to the adjoining streetscape, making it very natural and easy to walk through. This building is a great addition to Hong Kong Public Landscape and Architecture, always a joy to visit."
Winkle-picker was responsible for the interpretive planning and strategy of the museum and exhibition spaces across the entire site for over 9 years beginning in 2008.