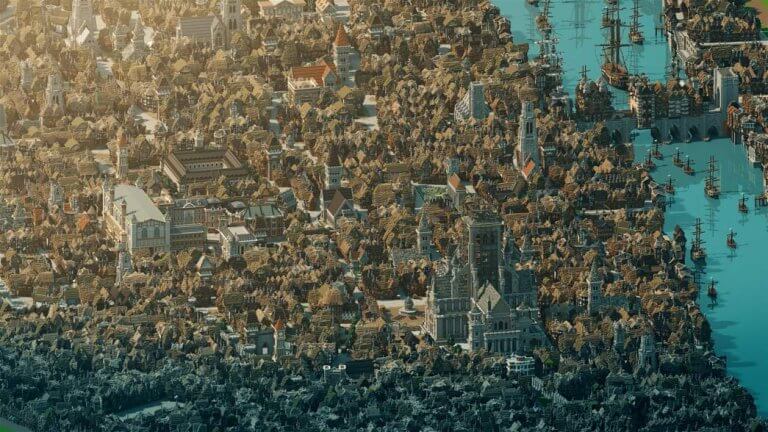 Due to the closure of museums by COVID-19, there is a lot of talk (and inevitably much will be lip service) to the idea of taking museums online. But how will this work? Will it be more than just museum catalogues online? How can museums actually enhance people's experiences and aid learning outside of a social space? Well, the Museum of London has come up with a solution and I suspect its inception pre-dates the Coronavirus – the Great Fire of London in Minecraft.
My 11-year old was already interested about the Great Fire having visited the Museum of London's 2016 Fire! Fire! exhibition. So he was even more stoked (so to speak) when he heard that the Museum had created something about it in Minecraft.
Great Fire 1666 features a new set of Minecraft maps which offer an immersive virtual environment for visitors to learn about the Great Fire of London. The museum worked with a group of Minecrafters to build a detailed virtual model of 17th century London and then simulate burning it down. Famous YouTube Minecrafter Stampy Cat lends his voice to some of the historical quests.
Three maps cover London before the fire, the four days of the Great Fire itself and after the fire. Each map will include challenges that help players delve deeper into the story and experience what it was like to be part of the Great Fire. Users can uncover the causes of this terrible event, help fight the fire and eventually try their hand at rebuilding London.
Great Fire 1666 maps are available to all existing Minecraft players and are free to download.